On the 16th April 1746, Charles Edward Stuart's Jacobite army was decisively defeated by the Duke of Cumberland's government army at the Battle of Culloden, outside Inverness. It was the final military engagement of the Jacobite Rising of 1745 and the last pitched battle on British soil.
The Jacobite army numbered around 6000, consisting of Highlanders and Lowlanders, some Irish and French troops. At the time of the Battle of Culloden, the Jacobites were predominantly armed with muskets and drilled in a similar fashion to the British Army facing them.
The highly disciplined and experienced government army numbered around 8,000 consisted of Scottish, English and Irish regiments and was under the command of Prince William Augustus, Duke of Cumberland, the second son of George II and cousin of Charles Edward Stuart.
Official government casualties were 50 officers and men killed and 259 wounded. Some historians have questioned the low numbers claiming the figures would have been much higher. The Jacobites lost around 2000 killed, wounded or captured.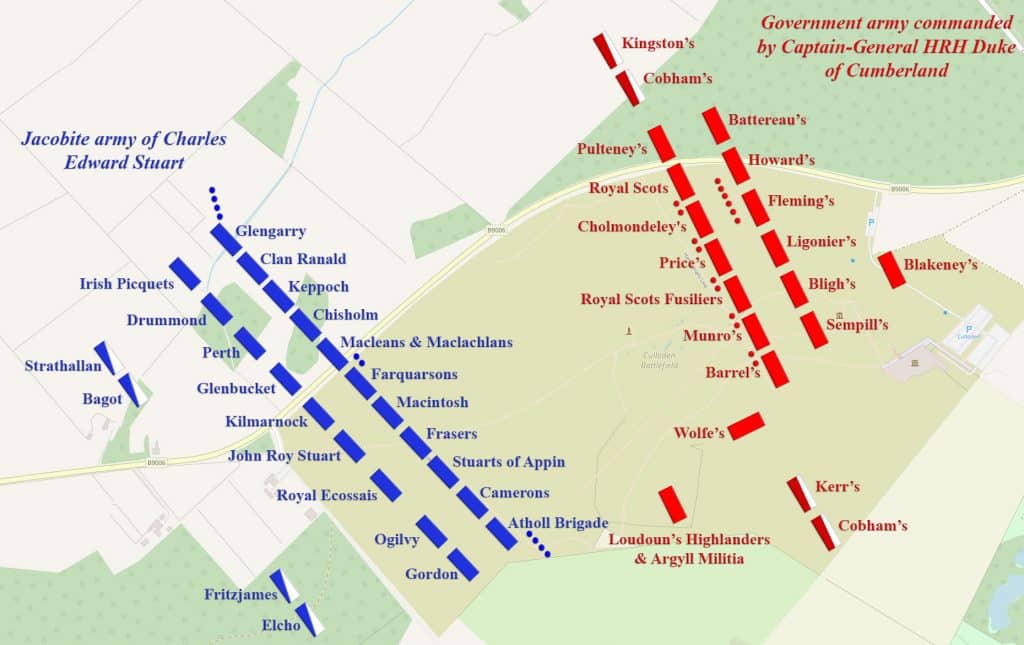 Further Reading:
Fight for a Throne: The Jacobite '45 Reconsidered, (2015), Christopher Duffy, Helion and Company
Scotland and the British Army, 1700-1750, (2015), Victoria Henshaw, Bloomsbury Publishing
1745: A Military History of the Last Jacobite Rising, (2000), Stuart Reid, The History Press Ltd